Traditional and Modern Coffin Designs
Here at W.S. Cole & Son Ltd, we appreciate that each funeral is as unique as the individual loss. That's why we endeavour to provide you with as comprehensive a range of coffins and caskets. With traditional and modern designs, including environmentally-friendly coffins, we hope that you can find something to suit any budget.
Traditional Coffins
This is just a small selection of the traditional coffins that we offer.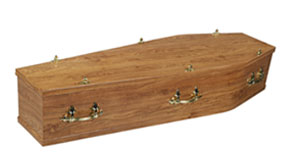 The Acol
Oak Effect
Coffin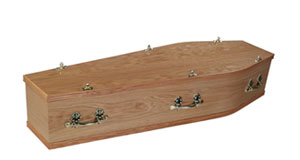 The Monkton
Oak Veneered
Coffin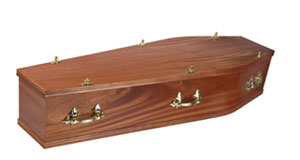 The Abbey
Mahogany Veneered
Coffin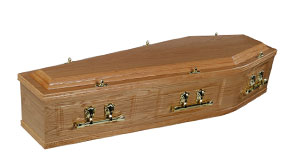 The Minster
Oak veneer with Raised Lid and Panelled sides.
Eco Friendly Coffins
We are proud to offer a wide range of contemporary, environmentally friendly options that mix style, design and traditional techniques. Here is just a small selection of what we can provide.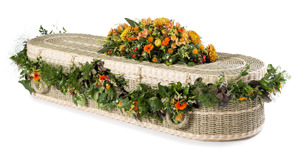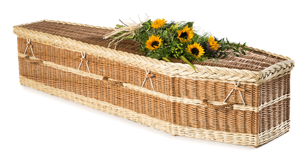 White and buff English Willow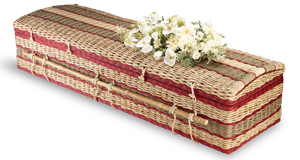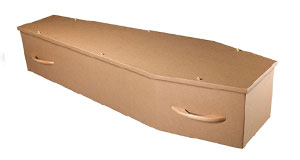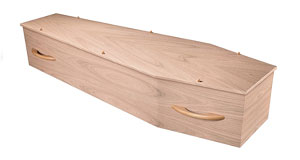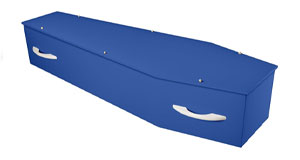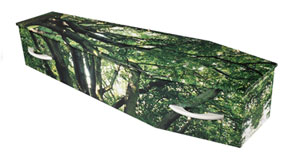 If you have environmental concerns, or an environmentally-friendly coffin would be fitting for the loved one, then we can provide hand-woven wicker and bamboo coffins with entirely natural linings and fittings. We're one of the few providers of environmentally-friendly coffins and caskets in Ramsgate.